Zoo Tycoon 2: Hippos come to the zoo
Saturday, April 26, 2008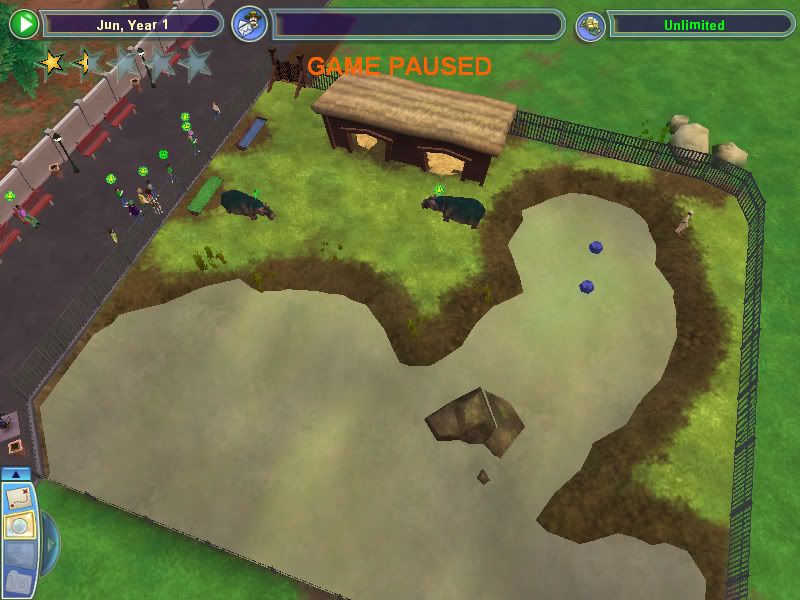 Taking a rare moment to actually play a game, I spent a little time this afternoon with Zoo Tycoon 2 and the Bloggersville City Zoo. The latest addition: hippos.
I know, not terribly exciting, but you can tell from the picture the guests sure do like them. Donations are way up.
As an interesting side note, the Encarta entry for the hippos say their jaws are powerful enough to snap a crocodile in two. That's almost enough to make me want to drop Lyle in the pen and see what happens. Almost.